Your employee may not receive an invitation to take the test. There are various explanations for this. For example, a wrong e-mail address or the invitation ended up in the 'junk mail' of your mailbox. This sometimes happens, especially with e-mail addresses from Hotmail, Live and Outlook.
Check your junk mail and e-mail address
Check if the invitation is in the 'junk mail' folder of your mailbox. If you do not find the invitation there, the e-mail address may have been misspelled in Bouwpas. Log in and check that the spelling of the e-mail address is correct.
Save employee's personal details again
Is the e-mail address correct? Then save this employee's details again on the login page.
1. Click on the worker who did not receive an invitation.
2. Click on next and then save employee in the employee screen.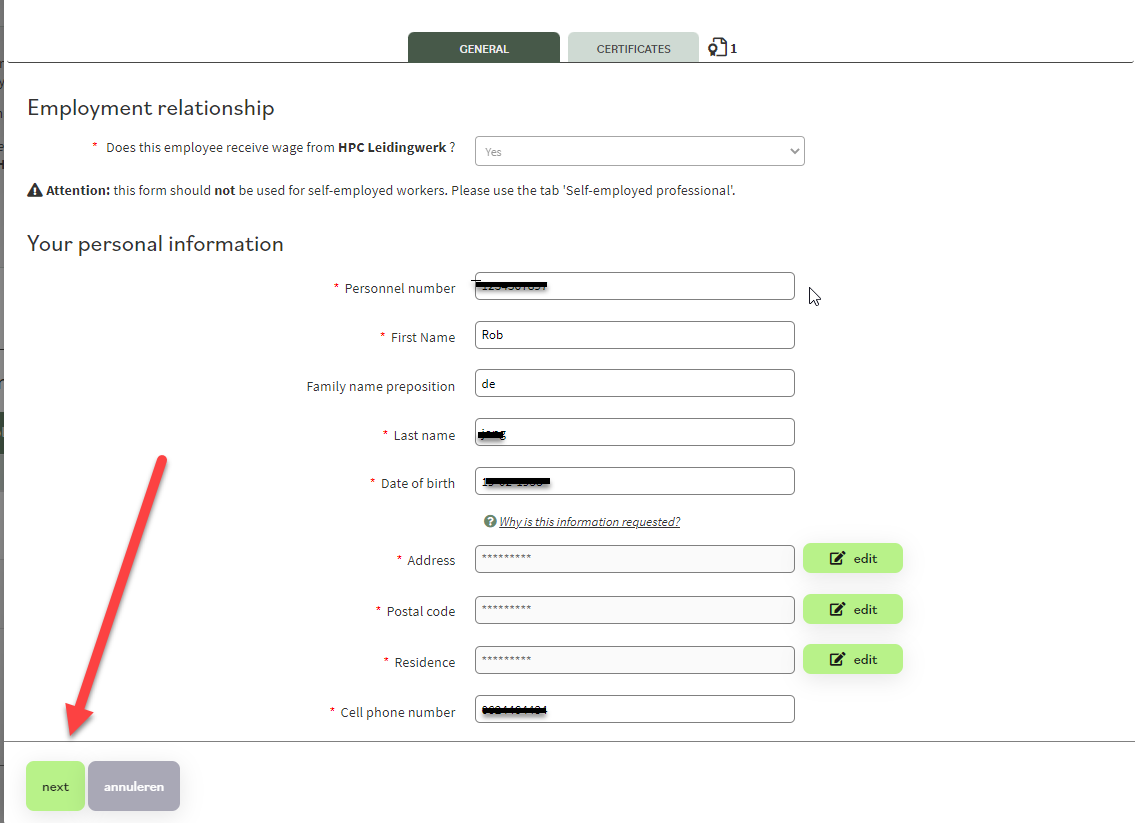 3. At the bottom of your screen, click next and then proceed to finish.
4. Tick to invite your employee to the test.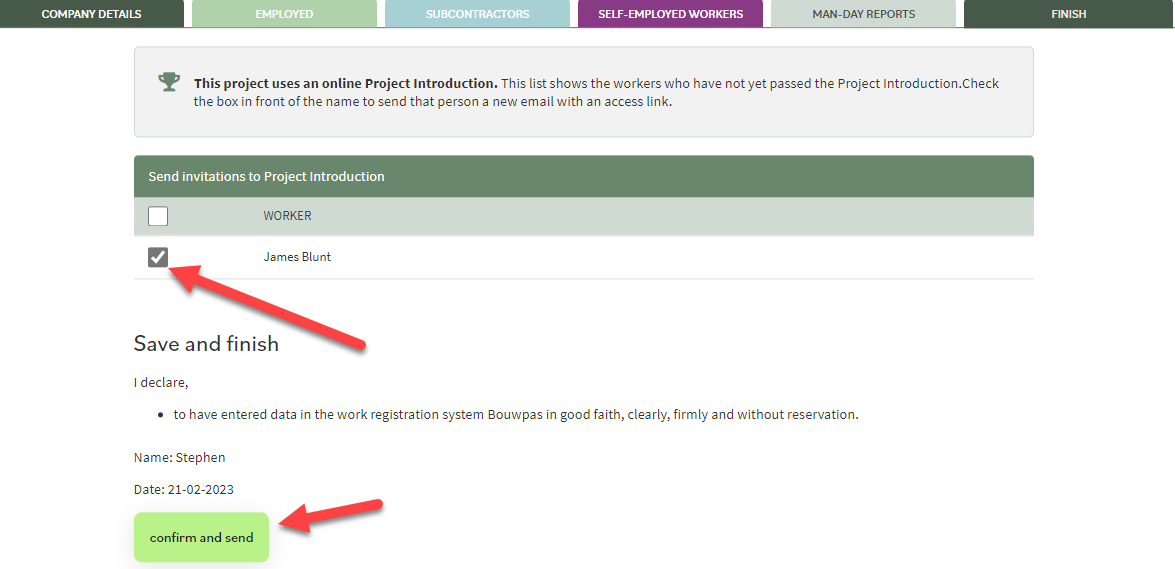 5. Click confirm and send to confirm your employee's deployment and invite him/her to the test.
Your employee should now receive the project introduction e-mail properly. The worker will be re-registered and invited to the online project introduction (safety video and test). If the employee passes the test, then she/he can register at the construction site.
The invitation can also be sent in the following manner:
1. Click on the black cup with the plus

2. Then you will get the following screen and the invitation can be sent.