You can use the Bouwpas app to scan a Bouwpas ID. Then you can check if the information is in order.
What can you scan?
Plastic Bouwpas ID
Look for a QR code on the worker's plastic badge. Can't find a QR code? Then you cannot scan this badge.
Bouwpas ID in the app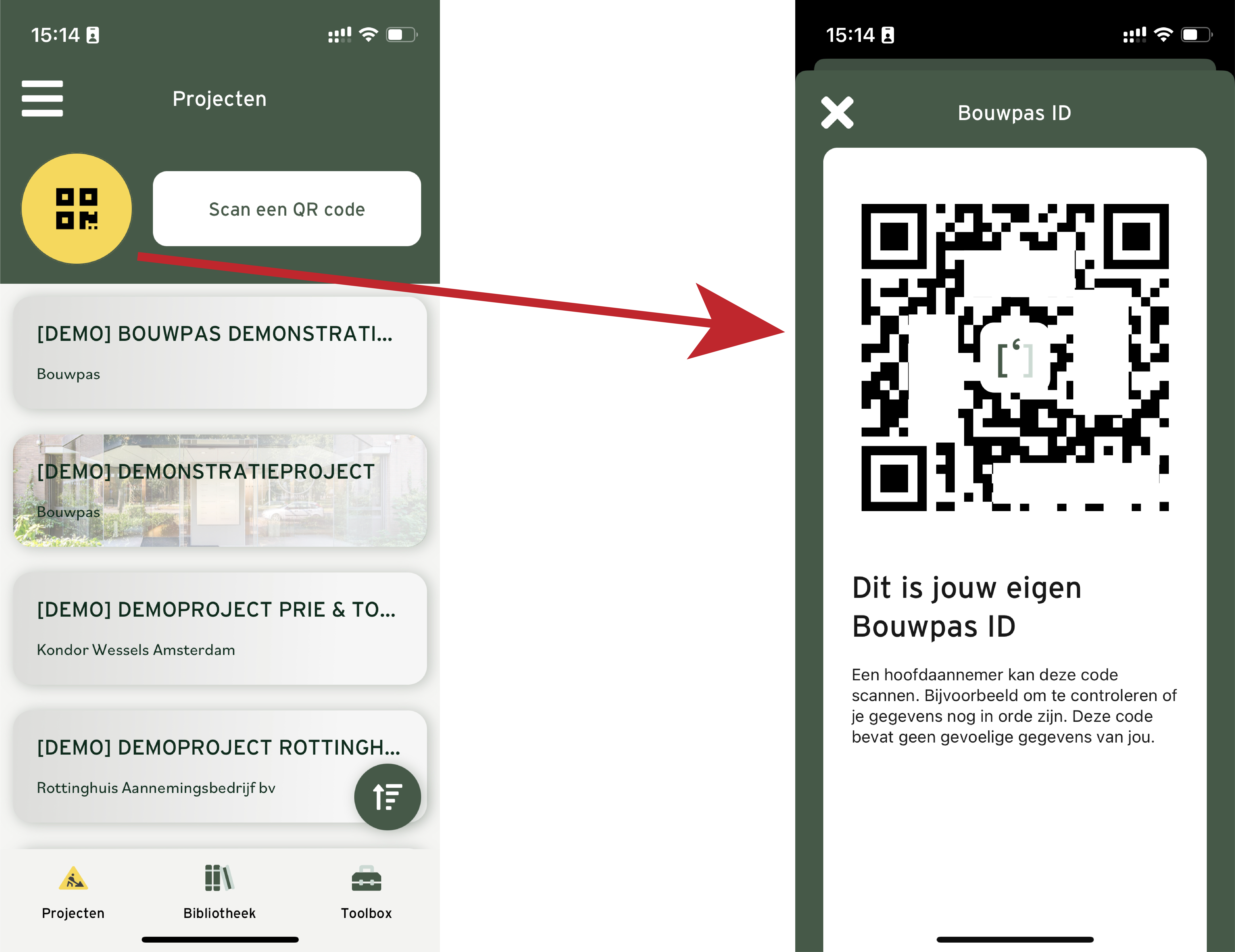 Every worker can show their Bouwpas ID in their own app. It's a QR code that you can scan with your own app.
The worker must tap the yellow circle with a QR code icon to show their Bouwpas ID.