You may have forgotten your My Bouwpas password. In this article we explain how you can request a new password for My Bouwpas.
Go to the Mijn Bouwpas website to log in. Under the login screen click on 'Forgot password':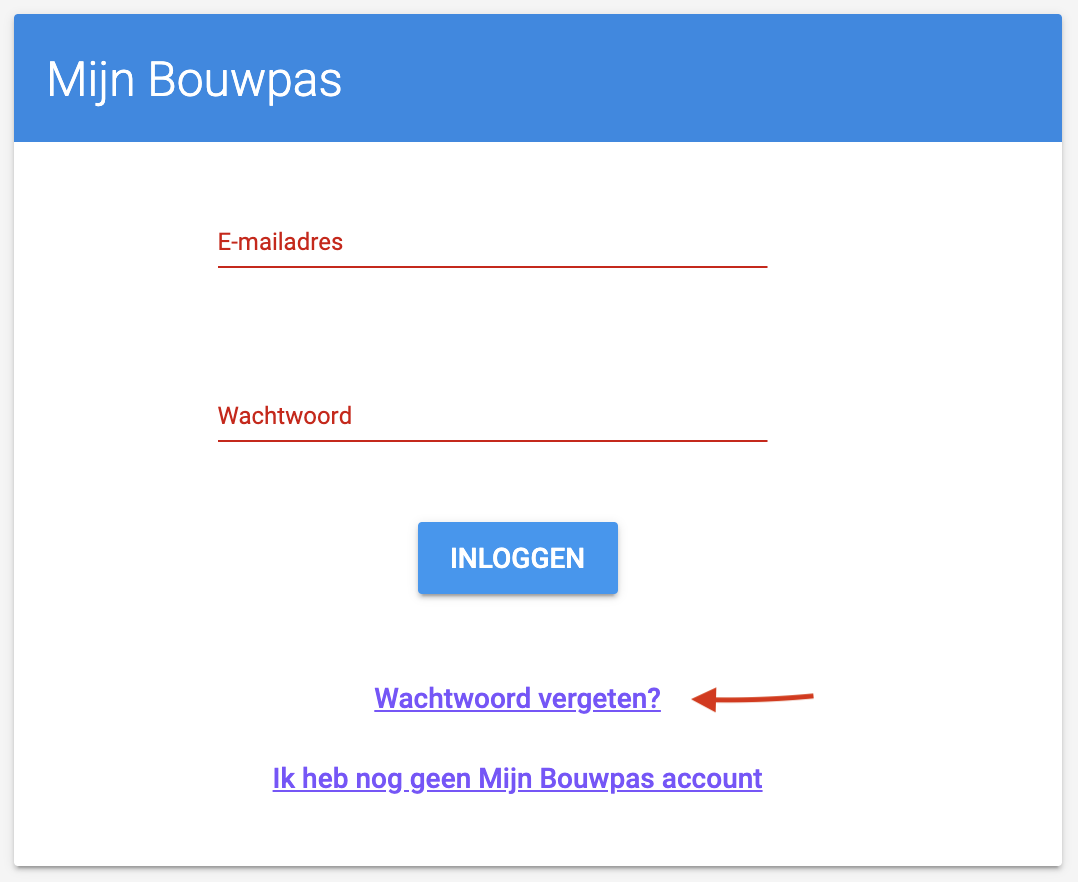 In the next screen, you need to enter the email address with which you are familiar with for Mijn Bouwpas. Then click on the 'reset my password' button. Then you will receive an email from us with the instructions to reset your password.