Are you a subcontractor hiring a self-employed worker? Then you can enter the details of your self-employed worker in advance. This means less administrative work for the freelancer. Bouwpas wants everyone to spend as little time as possible on administration, but still comply with laws and regulations. Read how it works here.
You are a subcontractor, and you hire self-employed workers. You are used to adding self-employed workers to your projects in Bouwpas.
From now on, you can enter all the details for the self-employed worker. However, a few rules apply:
If you are the only client for this self-employed worker, you may enter his details
If you are an approved contact person for this freelancer, you may enter his details
How does it work?
Log into Bouwpas
Choose a project
Open the purple tab Self-employed workers
Add a self-employed worker

Search by Chamber of Commerce number or company name, and choose the contact person

The self-employed worker has now been added.
The above-mentioned steps were the process you always followed for adding a self-employed worker. Now we explain the new steps.
6. You will see the orange button enter personal details, click on it: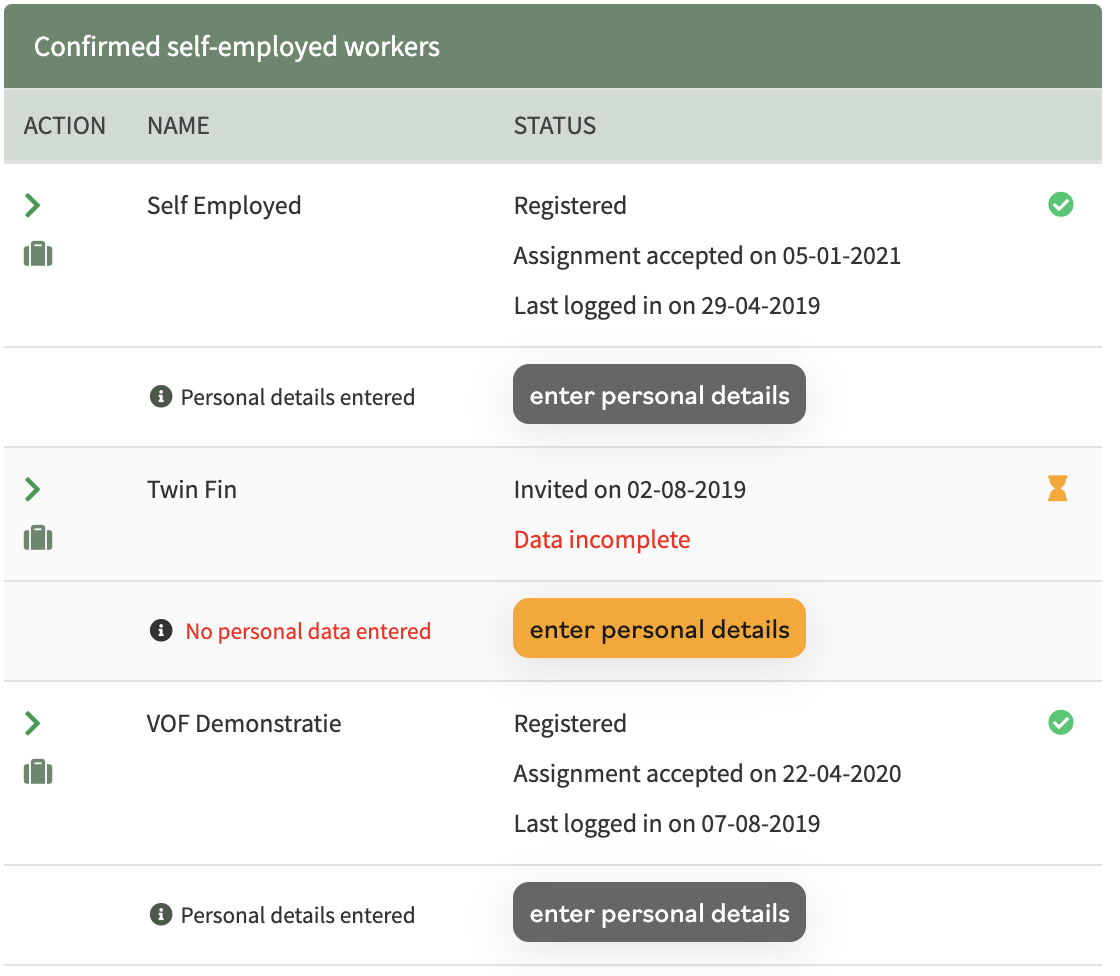 7. You are now in the self-employed worker's vault.
You can further complete the details here so that the self-employed worker does not have to.
🚨 If you do not see the orange button enter personal details, then the self-employed worker must enter his details himself.
Questions or comments about this new functionality? Do you think it could be better? We are always open to suggestions! Send a message to the Service Desk.